I've been so inspired by so many of the terrific teacher blogs out there, that I thought I'd try out my own! Thanks for visiting and I hope you stay!
I'm linking up with Farley at Oh' Boy Fourth Grade with this currently!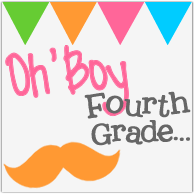 Listening: If you haven't heard of Alabama Shakes, then you NEED to check them out! I just love her soulful voice :)
Loving: We've been having some crazy rainstorms here in Chicago area and I love falling asleep to the sound of the rain.
Thinking: School is out...right?!? Then why is it my To Do list keeps on growing?? Oh well, I guess that's the life of a teacher!
Wanting: I'm DYING for a bonfire night with friends, something about sitting around a fire and talking while the stars are out just screams summer!
Needing: To relax in the warm sun....
3 Vacay Essentials: iPod, I for sure can't be anywhere without my tunes! Sunglasses, I wear them even on overcast days, otherwise I get a HUGE headache. My eyes are slightly dramatic that way! :) AND flip flops to show off my new pedi!